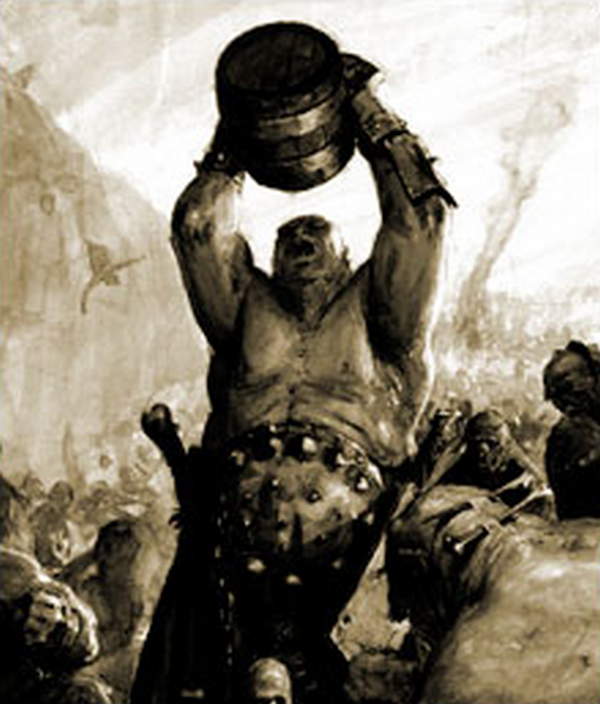 We currently find the group on a balcony they have been alerted to a small group orcs that have slipped around the defenses and now staging their own siege. The group is trying to repel the forces as they slowly working their way up the walls, making this task especially difficult is an ogre down below tossing boulders whenever the group attacks the north side. The group can only hold so long before the orcs overrun the balcony and they are forced to fight hand to hand.
They use their best tactics, Lain a Human Bard filling the air with insults and mockery at the orc forces, the Warforged Barbarian Relik swings his fullblade cutting deeply into the unfortunate orcs forces. Kitar a Longtooth Shifter Paladin challenging all opponents to face off in single combat, and Braga a Drow Rouge looks for the best opportunity to strike at an opponent's back.
They managed to defeat the first wave and avoid most of the boulders but the force is too overwhelming and they are forced to retreat inside. They are given instructions by captain (blank) to hold the orcs off as long as possible while the commanding officer goes to secure the dignitary's daughter, he quickly disappears around through the reinforced iron door and down a hallway.