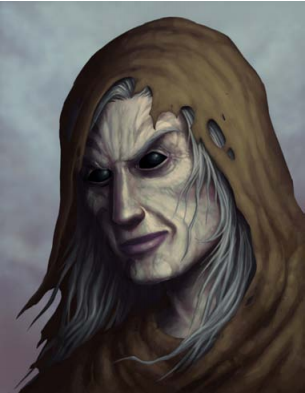 The group is able to sneak in and silently make their way up to Sarshan's private garden, they catch him mediating but as they attempt to sneak up on him they are spotted by his guard captain Thannu. Sarshan explains that they aligned themselves with the wrong power and instructs Thannu to kill the group. He then exits out into the next chamber. Thannu cockily attacks the group and quickly finds their strength to be more than he anticipated and is cut down before he can retreat.
The group quickly tries to catch up to Sarshan and through the window in the door see him get stabbed int the back by Leena Modra's old accomplice.
Modra and Leena cannot believ that they were able to defeat Sarshan so easily and tell the group that they will take over as rulers of Sarshan's criminal empire. The group now find themselves in a position of power as Modra owes them for their part in removing Sarshan from power. They ask that they keep the mercenaries and weapons out of the Stonehome Mountains and ask for a small cut of their profits.
They agree and send the group back through Sarshan's personal portal to Overlook.