With that information they elect to try and follow Strifeminer in the evening, after a hearty meal in the Mountain's Hearth.
As they head back to High Hall they are attacked on streets. They defeat the dwarven and human rabble and are in time to follow Strifeminer.
Eventually he leads them to pig and bucket, and they send a disguised Phi in to observe. He looks anxious and seems to be waiting for someone. Eventually he leaves is active looking for people following him making several seemingly redundant moves through town.
He doubles back before Rayor and Far'el can hide and they feel that he may have spotted them. So Raylor walks up and smashes his face with his craghammer and steals his guard badge.
A through search reveals a hidden note on his body that gives rough directions to a warehouse in Tradetown which they eventually find.
Bolstered by Far'el's Feat of Strength ritual Raylor pulls the massive doors open and immediately they are peppered with crossbow bolts.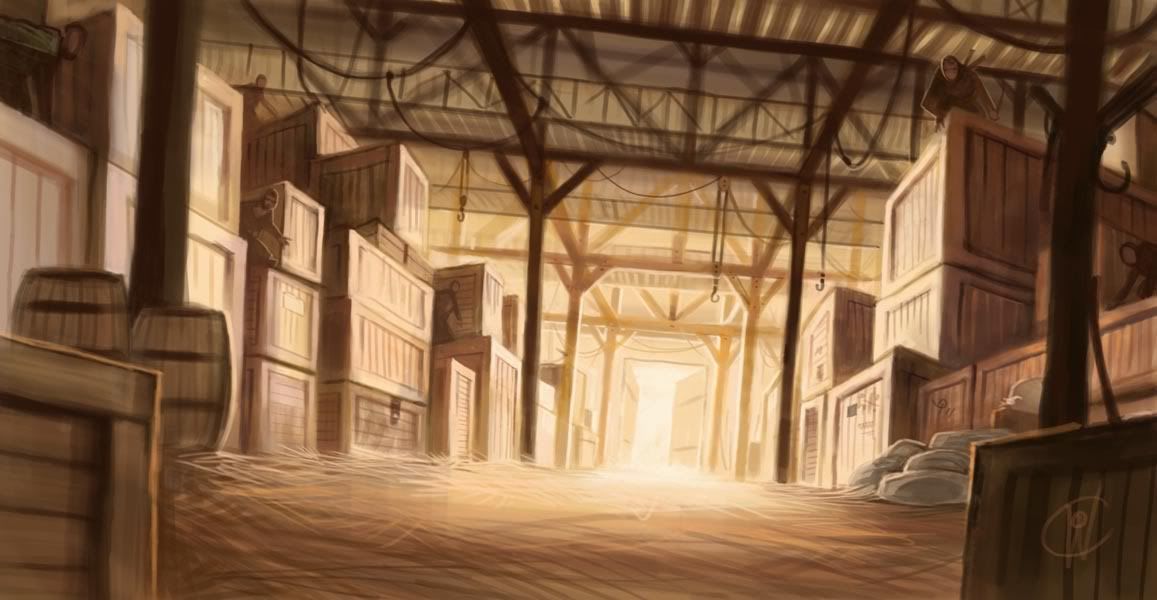 The fight goes well for the group and only four people escape two a down trap door, two manage to escape down ladders from the office are.
After doing some investigation they discver that the warehouse is owned by Durkik's church. One captive spills her guts about the secret trapdoor and the real Durkik. Then has her guts spilled by Far'el who offers her to the Raven Queen in a bloody sacrifice.
Eventually with the aid of the Dark Light Ritual they navigate the underground passage way and find the real Durkik imprisoned in a cell. He warns them that it is trapped to prevent his escape. A series of 3 tubes that are set to send poision darts ar Durkik need to be disabled before they can get in the room. Phi's hands aren't nimble enough and set off the first dart tube sending a dart into Durkirk
Therandil and Far'el are able to hoist Raylor up enough so he can reach the second tube and he successfully wrenches the tube faster than it can fire and the dart misses Durkik. They try the to get him high enough to reach the bottom and he isn't able to disrupt the tube enough before it fires and Durkik is hit again. By the time they get to him the posion has done it;s work and Durkik is dead.
The group first wants to find the imposter Durkik hopefully at the Stone Anvil, they elect to store the real Durkiks body in the warehouse while they head to the Stonehammer district to investigate.
It's late in the evening and not many parishoners are at the temple and after asking around they are informed that Durkik left several hours ago. They then think of using the body of the real Durkik as a distraction while the attempt to get deeper into the temple.
They bring back the body and leave it at the steps of the front door. Before they sneak back they are are distracted by the Karros who wails and weeps for his slain friend. Ansector Karros can't believe that just a few hours after he left he the temple he has appeared dead. He begins preparing last rites rituals and Raylor interrupts him looking for where "Durkik" went. Karros doesn't know and can't believe someone would be so uncouth. And after arguing for a few minutes he gets a healer who performs a Speak with the Dead ritual.
Durkik reveals what information Zithiruun was trying to get from him, about the Mountainroot Temple and asks if they can go and retrieve The Incunabulum Primeval. He whispers to Karros the secrets to get to the portal that goes to the lost temple.
They are led to a secret room and then allow Karros to attend to his dead friend. They enter into a huge room and are met by a huge filigree depecting Moradin hard at work at a forge.
The face of Moradin comes alive when they touch the filigree and are challenged to come up with a parable as proof of their devotion to Moradin. They are narrate an interesting and unorthodox parable about Moradin and his virtues that pleases the portal guardian.
They are allowed through and are transported into a cavernous room with harpies and a stange dwarf.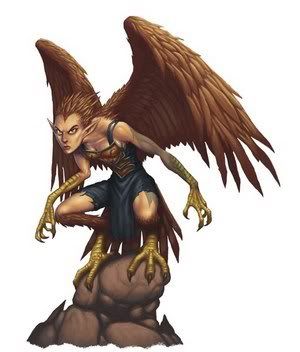 They beat them down.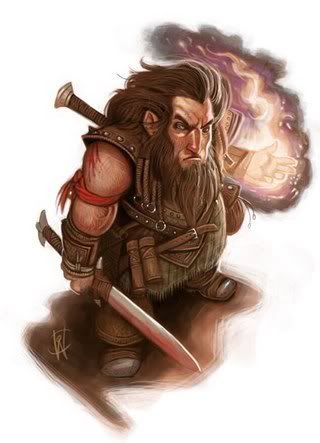 ---
Dual arrows +3 (2) Promised 3600gp to recover Incunabulum Primeval.